April 19, 2023
Why choose a Executive Sprinter Van?
The Executive Sprinter Van is the perfect combination of comfort and refinement. Suitable for transporting small groups, our Vans can comfortably accommodate 7 to 10 passengers and offer plenty of luggage storage. If you are looking for comfort, refinement, and safety, the Executive Sprinter Van offers it all and a private chauffeur is trained to provide you with the best travel experience. In addition, the Van is an ideal vehicle for transporting small groups for events and short and long-distance trips.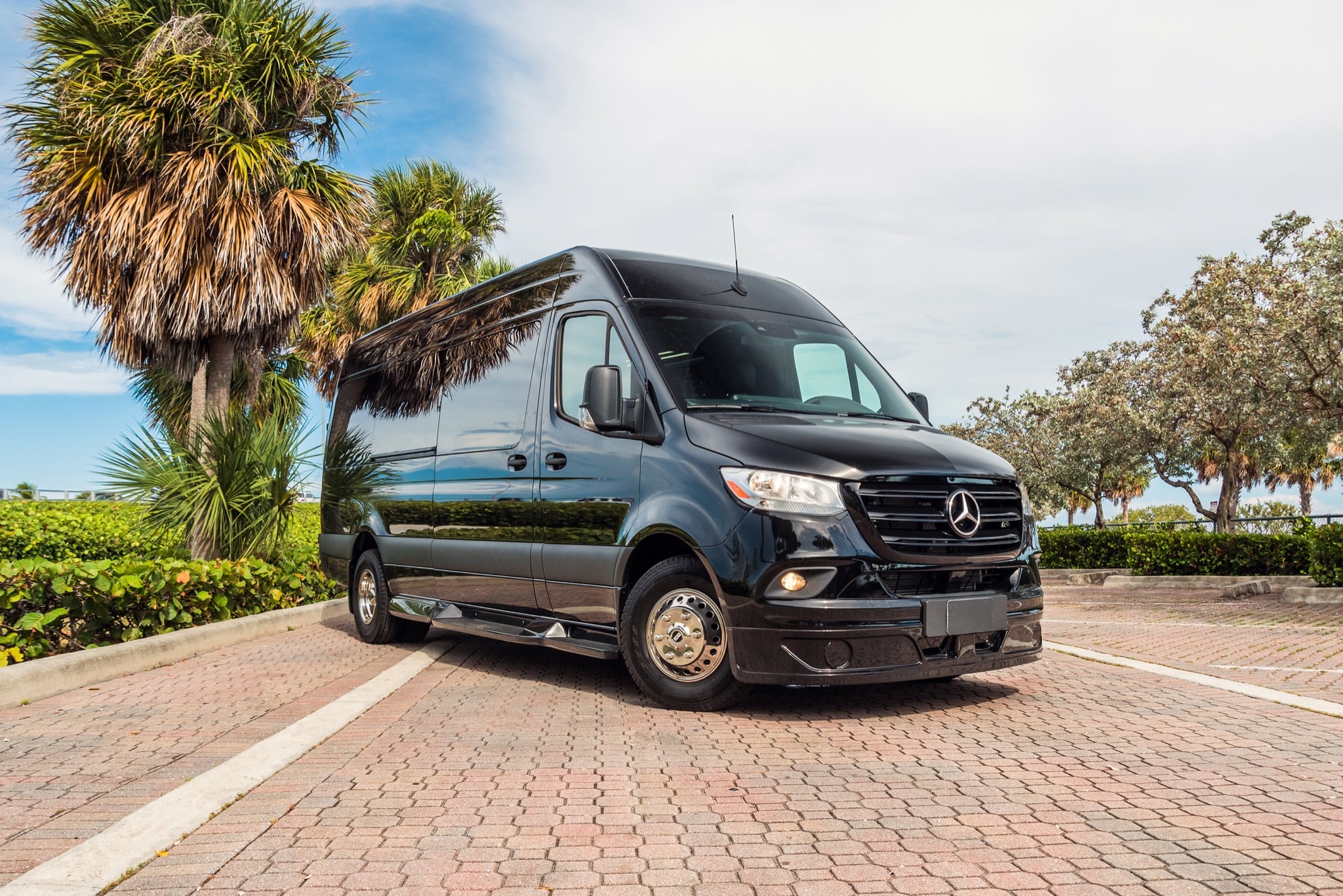 Ready to Use:
Our Executive Sprinters Vans are always available 24 hours a day to serve you excellently at the right time.
Passengers & Luggage:
The Executive Sprinter Van seats 7-10 passengers comfortably and offers space to accommodate up to 7 pieces of luggage.
Leather Seats:
Comfortable leather seats with headrests designed with optimized ergonomics for better passenger accommodation.
Strong Engine:
The Mercedes-Benz Executive Sprinter Van offers a quiet ride with a strong engine and powerful brakes for peace of mind.
Seat Belt:
Seat belt with padded strap and flexible adjustments for added comfort and protection of the passengers.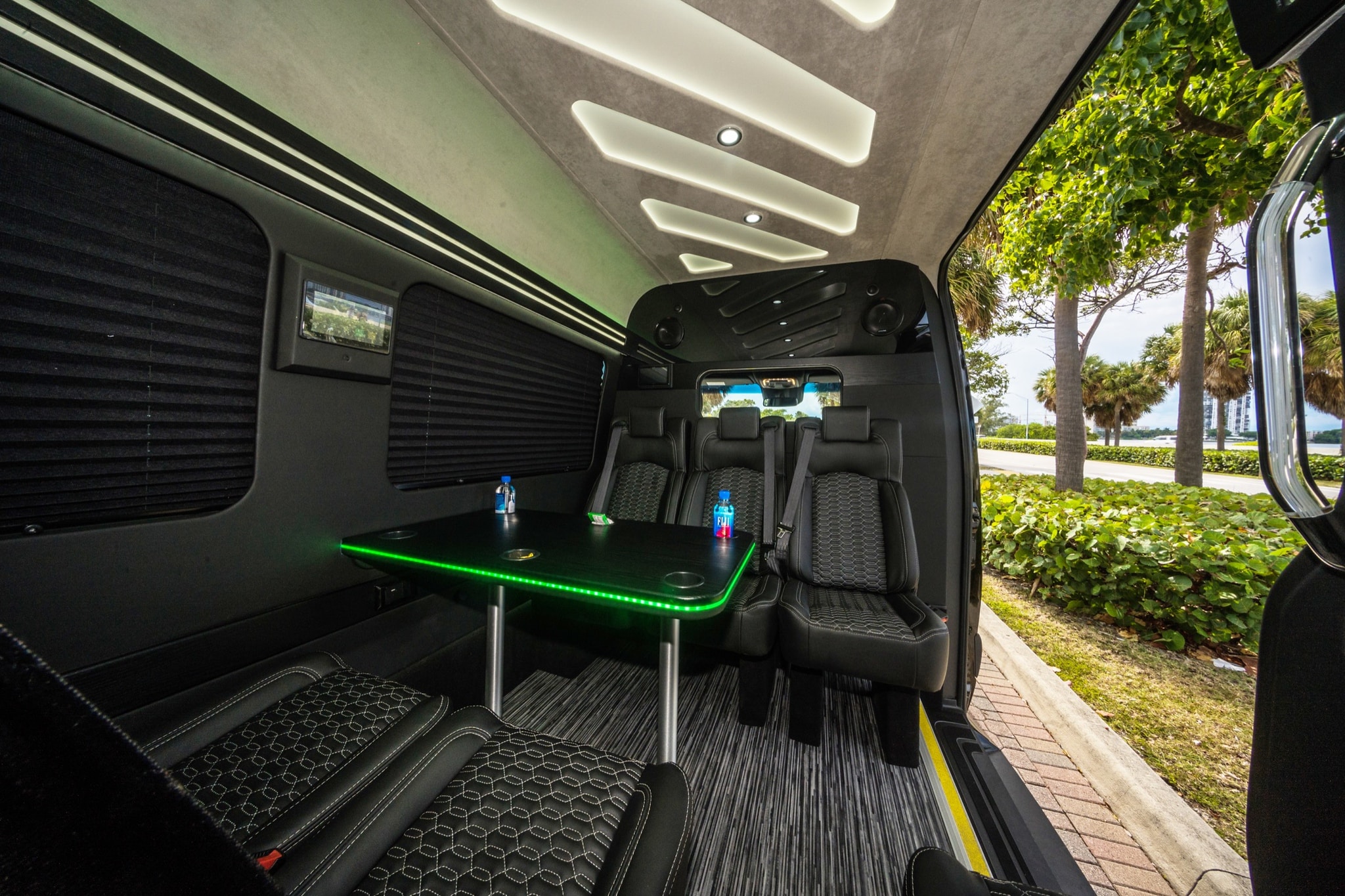 Our Executive Sprinter Van experience for business or leisure travel offers superior comfort and privacy. Its spacious interior is perfect for transporting a small group of travelers comfortably.
Our qualified chauffeurs are licensed, highly trained, and tracked to ensure your safety.
Limo Miami is here to provide you with excellent service and an exceptional experience with our high-quality fleet and staff. Book your trip in our Executive Sprinter Van right now.