Miami
Luxury Transportation
Expect the Best
By offering exceptional Miami Airport Transfer service with no detail unattended, we have been fortunate enough to have developed into the leading provider of ground transportation and Limo Services in Miami.
Travel in Comfort
At Limo Miami we pride ourselves in delivering highest level custmer service to fulfill all of your needs with first rate customer care. Our goal is to make your travels safe, effortless and on schedule.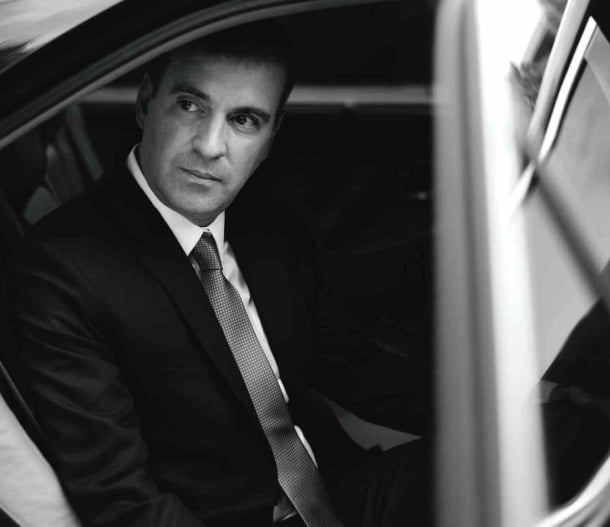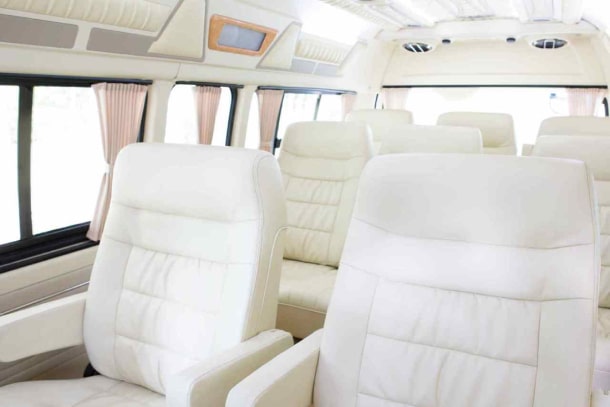 Luxury Transportation in Miami
Miami Limo & Chauffeured Transportation Services
WHY CHOOSE US
Proudly Serving the Miami Area
7 CORE VALUES
That make us the best transportation in Miami
FIRST-RATE CUSTOMER SERVICE
CLEAN AND WELL-MAINTAINED VEHICLES
INNOVATIVE USE OF TECHNOLOGY
PURSUIT OF CONTINUOUS IMPROVEMENT
SAFETY AS OUR HIGHEST PRIORITY
HIGHLY TRAINED PROFESSIONAL DRIVERS
7 CORE VALUES that make us the best transportation in Miami
FIRST-RATE CUSTOMER SERVICE
CLEAN AND WELL-MAINTAINED VEHICLES
INNOVATIVE USE OF TECHNOLOGY
PUNCTUALITY AND VERACITY
PURSUIT OF CONTINUOUS IMPROVEMENT
SAFETY AS OUR HIGHEST PRIORITY
HIGHLY TRAINED PROFESSIONAL DRIVERS
I have used Limo Miami for Miami Airport Transfer service, I couldn't be happier with the transportation you did. It was sunny day, Our chauffeur was very professional, and your car was amazing. Thank you for your great service and I will continue to refer friends and family to you all.
Tammy Glinsen
Great experience with this company. I have used many others in Miami but this was by far the best. You guys made our trip so easy. Great customer service, wonderful drivers and by far the best and most affordable transportation company I have used. Thank you soo much!
Mark Webster
I hired Limo Miami to pick me up at the airport with their Sedan. I had just got back from a long trip in Germany and was very tired. The driver was on time and extremely courteous and I had no problems at all. Great service!
Kevin Foster
This is the best service I have had so far. The driver was punctual and very helpful, he knew the city well. His skills helped avoid traffic jams. I will recommend Limo Miami to all my friends!
Mitch Michael
COMMITMENT TO EXCELLENCE
Reliable and Safe Transportation Services
Extensive Selection
With over 120 different vehicles we are sure to have a ride to fit your needs. We get you where you want to go, when you want to go and in the type of vehicle best suited to you. From Events to Group Transportation, we have a extended experience in Luxury Transportation.
YOUR NEXT TRAVEL WITH US?
Use our online tool to calculate
the total cost of your ride
KEY FEATURES
Make Your Next Trip With Us
Safety First
Limo Miami offers chauffeur services for families and business professionals in Miami, Florida. We go above and beyond the ride share programs and traditional taxi services by offering personalized chauffeurs with luxury vehicles. Regardless of your itinerary, Limo Miami will coordinate all of the transportation logistics so that you do not have to worry about running late or missing a bus.
Reasonable Rates
Limo Miami provides broad range of services such as weddings, bachelor/bachelorette parties, birthdays, and more, Limo Miami offers competitive pricing based on the day, time, vehicle size and type, pick up/drop off location, and number of hours required. The time frame in highest demand is Saturday afternoon when most weddings are taking place. Friday and Saturday nights are also popular.
Largest Fleet
Limo Miami has one of the largest fleets in Miami. Our limo and bus fleet features luxury sedans and SUVs. We operate a limo fleet of luxury sedans, such as the Cadillas and Mercedes S500. They feature sumptuous leather interiors, smooth rides, and plenty of room for passengers and luggage. And our staff take great care to ensure that each vehicle is meticulously maintained and cleaned according to our exacting standards.
Nationwide Service
Limo Miami provides complete transportation services throughout the US through one of the nation's largest affiliate networks. With a simple phone call – our team can provide you with the vehicle to meet your nationwide ground transportation needs. Our nationwide fleet consists of vehicles in every major city. Shuttle Services in Miami, Shuttle Services Fort Lauderdale, Boca Raton and Much More
OUR FLEET
Browse Our Limos
Luxury Transportation Services
We are Best Limo Service in Miami – Exquisite Transportation
The highest-ranking executives know that the classiest way to travel is the Miami Limo Service. If you are traveling in the Miami area, you will find out that we are the best car service in Miami Florida. A luxury sedan from Limo Miami may be considered as Cheap Limo Service in Miami. Service not only costs half of the price of a limousine, but it also comes with luxury chauffeur service in Miami. If you are traveling to Miami, with Luxury Transportation in Miami, Regardless of the length of time of your trip, you will always be greeted with a smile while arriving to your destination in full comfort and style. Some of our services include Miami Florida Limo Service, Professional Miami Limo Transportation Services, Wedding Limo Miami, and Wedding Transport in Miami, Shuttle Services in Miami, Boca Raton Limo Service, Best Limo Transportation Services Miami, and Fort Lauderdale Limo Service. All of our cars are equipped with the latest in transportation and navigation technology allowing us to book trips last minute and ensure that our commitment to punctuality is honored. We are on time every time without exception. Our chauffeurs are screened and trained. We conduct on-going education and have implemented a tiered driver system, which means that our VIP car service remains exactly that. The chauffeurs we provide for our executive car service are indisputably the very best at what they do. Check out Private Transportation Services Miami, compare our rates and book a reservation with us today.